Waco's Trusted Leader in Restoration and Clean-Up, Since 1976
24/7 Emergency Services
Contents Restoration in Waco & Temple, TX
Dalworth Restoration is a fully insured and bonded disaster restoration company serving Abbott, Gatesville, Fort Hood, and other Texas cities since 1976. We have been helping homeowners and business owners recover from extreme disasters. Alongside that, our team of IICRC-certified specialists can restore your damaged contents to their pre-damaged condition in Waco, Temple, Hillsboro, Groesbeck, and other cities within our service area.
We have a highly engineered facility with state-of-the-art restoration equipment ready to perform magic on your damaged belongings. You will be shocked at our team's ability to restore fire damaged, water damaged, and mold damaged contents. To learn more about our content restoration services, give us a call at 254-232-6030 or click here to set an appointment to begin the contents restoration process ASAP!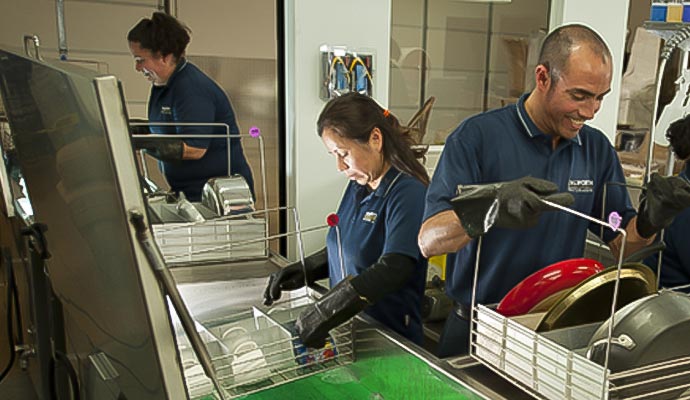 Our Contents Restoration Process
At Dalworth Restoration, our process for content restoration involves carefully recovering and securing your residential or commercial belongings that have been damaged by water, mold, smoke, or fire. We then safely transport your contents to our secure restoration facility where we salvage, clean, and restore your belongings to their pre-loss condition.
Our contents restoration cleaning & drying process includes:
Air Drying
Cryogenic Drying (Freeze Drying)
Vacuum Freeze-Drying
Dehumidification Drying (Desiccant Drying)
High-Saturation Ozone Washing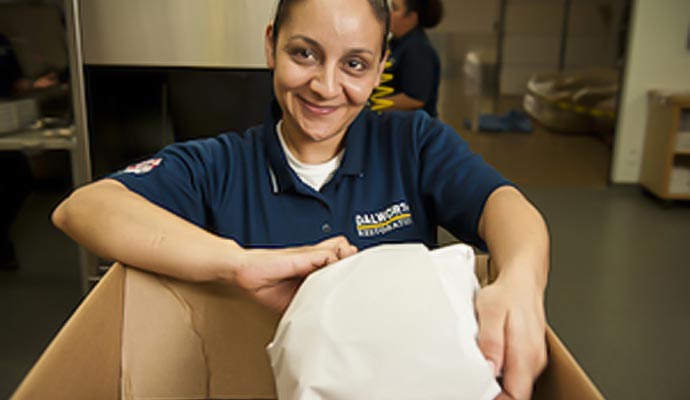 Types of Content We Restore
Our team of professionals can bring your home or office furniture, electronics, and documents back to their pre-loss condition. We have been doing this for more than 40 years and have earned an A-plus rating from BBB for our efforts. Items we can restore include:
Electronics - Computers - Precision Equipment - CDs/DVDs
Artwork - Ceramics - Oil on Canvas - Wood - Stone - Metal
Documents - Books - Multimedia - Photos - Memorabilia
Dishes - Crystal - Glassware - Silverware
Furniture - Antiques - Collectibles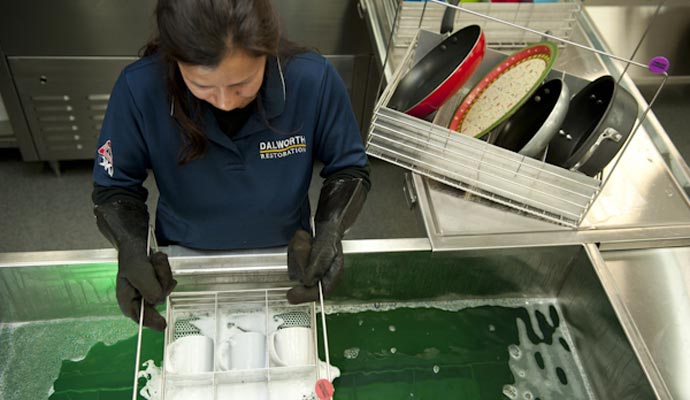 Additional Restoration Services Offered by Dalworth in Hillsboro, Temple, & Waco
We have more than four decades of experience in providing complete restoration for residential homes and commercial properties. Our team is ready 24/7/365 to provide:
Contact Dalworth Restoration for Professional Content Restoration in Marlin & McGregor
Dalworth Restoration's experienced team has the knowledge, equipment, and skillset to ensure your damaged belongings can be used again. Our content restoration crew is ready to be dispatched on a round-the-clock basis to your location immediately to sort, pack, transport, clean and restore your contents. For your damaged contents in Hillsboro, Abbott, Groesbeck, and other cities that we serve call us at 254-232-6030 or click here to begin the contents restoration process ASAP.