Waco's Trusted Leader in Restoration and Clean-Up, Since 1976
24/7 Emergency Services
Smoke & Soot Restoration in Waco & Temple, TX
Once the final flame is extinguished at your home or office, your property still needs smoke and soot restoration services. Smoke and soot will cause extensive, long-lasting problems for homeowners and business owners. Soot clings to walls and upholstery while smoke discolors walls and upholster while leaving a foul odor that will permeate your property through your air ducts.
Fortunately, the fire damage restoration experts from Dalworth Restoration provide 24/7/365 emergency services in Hillsboro, Abbott, Groesbeck, McGregor, Fort Hood, and other cities that we serve. We are a fully insured and bonded fire damage restoration company that has been in business since 1976. We have helped many homeowners and business owners recover after a fire accident. We can help, you too. Give Dalworth Restoration a call at 254-232-6030 for more information or simply click here to make an appointment today in Waco, Temple, Hillsboro, Abbott, Groesbeck, and other cities within our service area.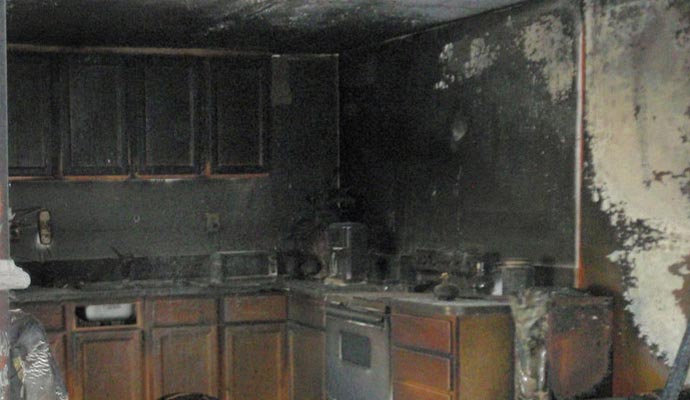 Smoke Damage Residues Removed by Dalworth Restoration in Waco
Our specialists remove all types of smoke and restore the indoor air quality of your property. We eliminate:
Dry Smoke - Results from a fast-burning and high-temp fire
Wet Smoke - Results from a low-heat or smoldering fire; it has a pungent odor and a sticky, smeary texture
Protein Smoke - Discolors paints and varnishes and has an extremely pungent odor and is essentially invisible
Fuel Oil Smoke - Results from furnace smoke from duct returns in the ventilation system and causes dangerous oily soot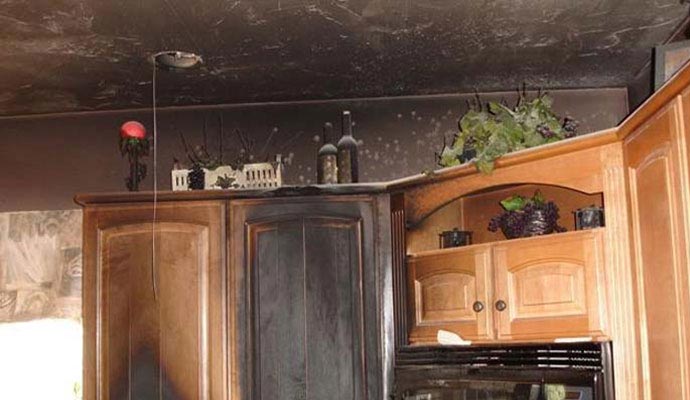 Our Content Restoration Process
Dalworth Restoration has been helping property owners recover from smoke and soot damage for more than 40 years, including all types of content restoration. We follow strict procedures to ensure your damaged contents are restored respectively. When you call us, our team will:
Identify Salvageable Items
Inventory Items to Be Restored
Discard Items Beyond Economic Repair
Recover Salvageable Items for Content Restoration
Remove Smoke & Soot Odors from Property and Possessions
Trust Dalworth Restoration for Superior Smoke & Soot Restoration in Marlin & McGregor
Homeowners and business owners alike have trusted us for fire damage restoration services for the last four decades. Property owners living in Marlin, McGregor, Hubbard, and other cities that we serve can call us 24/7/365 for professional smoke & soot removal as well as any fire damage restoration needs. To learn more, call 254-232-6030 or simply click here to make an appointment today in Waco, Temple, Hillsboro, Abbott, or Groesbeck.